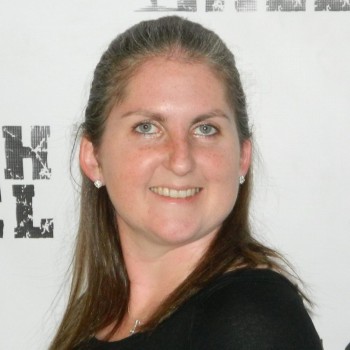 Rachel Kaplan – Executive Director
Rachel Kaplan comes to Cincinnati after 8 years as the Executive Director of Beach Hillel in Long Beach, CA.  Prior to moving to California, she taught in the New York City public school system for 5 years.  She was previously a life-long New Yorker, having lived in Rochester before attending Yeshiva University, where she earned her BA in Education.  Rachel married her husband, Rabbi Drew Kaplan in August, 2007.
Rachel brings experience, an impressive track record from Beach Hillel, and great warmth to Cincinnati.  She is thrilled to be moving to Cincinnati with her husband and 4 children, and leading our Hillel on our continued journey to excellence!
Pronouns: She, Her, & Hers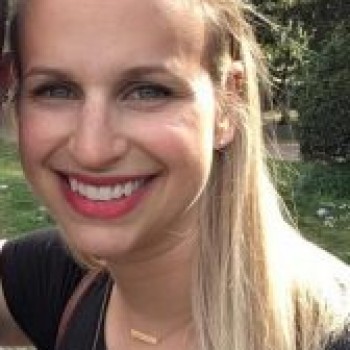 Ann Weinstein- Assistant Director
Ann Weinstein was born and raised in Columbus, Ohio and attended Miami University for a Bachelor's Degree in German and History. Ann worked as a Jewish Campus Service Corps (JCSC) Fellow at Oregon Hillel and then decided to go back to graduate school to become a teacher. After earning a Master's in Education at Ohio State University, she was a high school German teacher at Turpin High School in Cincinnati for three years.
Throughout her life, Ann attended Camp Wise, a Jewish overnight camp in northeastern Ohio, as both a camper and a staff member. In the summer of 2010, she met her husband at camp while he was attending as part of the Israeli delegation. As a result, Ann lived in Israel for four years with her husband and worked as a high school teacher. Now, she is very excited to be back in Cincinnati and a part of the Cincinnati Hillel team. In her free time, Ann enjoys reading, watching reality TV, and being outside with her husband and her dog, George. She is really looking forward to the upcoming school year and getting to know all of the students!
Pronouns: She, Her, & Hers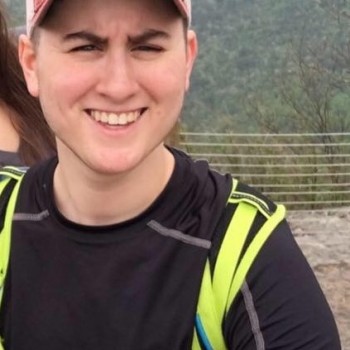 Landon Cohen – Program Director
Landon Cohen is a graduate of Ohio University with a BA in English: cultures, rhetoric, and theory. He grew up in Chicago, IL and has participated and worked in the Jewish community his entire life. He began working at the JCC at 16 and soon after became the song leader at his Jewish overnight camp. He became involved with Hillel at Ohio University his freshman year and soon after involved himself and led their music group for services called "The Friday Night Miracles."
In his free time Landon enjoys playing music, hiking, and watching Netflix.  Landon is very excited to be working with University of Cincinnati Hillel and is looking forward to meeting all of the students!
Pronouns: He, Him, & His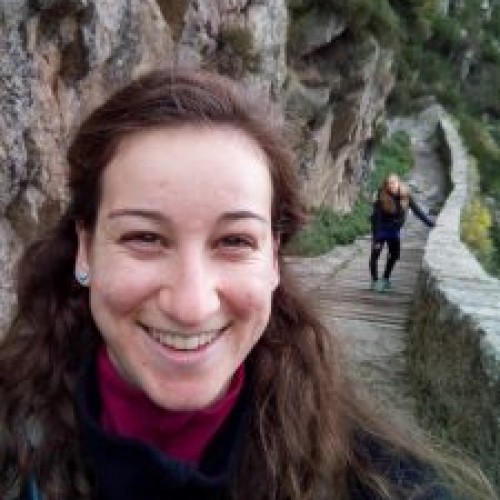 Tamar Weissblueth- Israel Fellow
Tamar grew up in Bney Yehuda, a small settlement in the Golan Heights, from where you can see the meeting point of three borders- Israel, Syria and Jordan on the east, the sea of Galilee to the west, and mount Hermon to the north. During high school Tamar participated in the Bronfman Youth Fellowships program (which she's now part of its alumni) and got her Gymnastics instructor certification.
Tamar served three years in the IDF, first as an Atomic, Biologic and Chemical warfare Instructor with the Corps of Engineers and became an officer, ending as an Instructional Development Officer at an Artillery Training Corps base.
Tamar just finished her B.Sc. in Marine Biotechnology from Ruppin Academic Center in Michmoret. As a student she mentored students with different difficulties and taught students professionally. Tamar worked as a Gymnastics instructor during her B.Sc. studies with kids of all ages.
In her free time Tamar enjoys dancing, surfing, photography, design and travels and she's an animal and nature lover.
Tamar will be starting her first year as our Israel Fellow where she plans Israeli educational and cultural programs with our student leaders. Tamar also coordinates our winter and summer Taglit-Birthright Israel trips, and assists students who are looking to intern or study in Israel.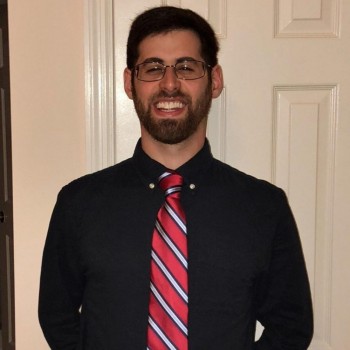 Michael Evers – Director of Cincy Internships
Michael Evers landed back in Cincinnati at Hillel after a few adventures and experiences along the way. He earned a Bachelor's in Political Science, specializing in Political Theory, from DePaul University in Chicago. He also served as a Workum Intern at the Jewish Federation while in school and then studied abroad in Israel on a MASA program after graduating.
Since then he's been back stateside, serving as a Repair the World Fellow in Detroit, studying at Mechon Hadar in New York City, and most recently, worked on local issue campaigns here in Cincinnati.
This isn't his first time at Hillel – Michael previously worked in Metro Detroit – but it is his first-time as the Director of Cincy Internships! He's looking forward to building on the great programming happening here in Cincinnati for college students and young adults, while helping students secure the internships and real-world experiences that advance their careers, sense of community and Jewish experiences.
Stop by the office to ask him about opportunities in town, introduce yourself or just share a joke.
Pronouns: He, Him, & His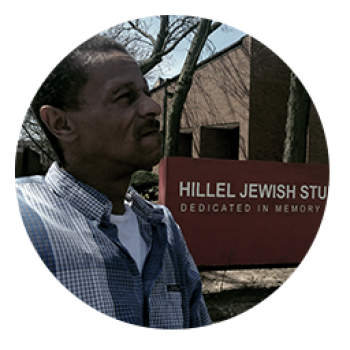 James Lovett – Building Maintenance
James has been expertly taking care of Hillel's building for over 20 years! If it weren't for him, the building would not look as great as it does, nor would we be able to find anything on our own. James was born and raised right here in Cincinnati and also has a son named Isaiah.