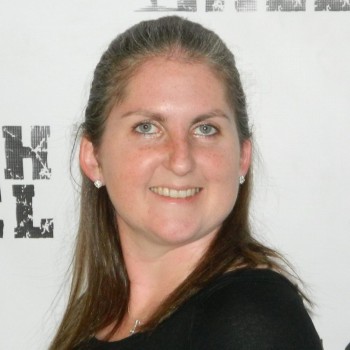 Rachel Kaplan – Executive Director
Rachel Kaplan comes to Cincinnati after 8 years as the Executive Director of Beach Hillel in Long Beach, CA.  Prior to moving to California, she taught in the New York City public school system for 5 years.  She was previously a life-long New Yorker, having lived in Rochester before attending Yeshiva University, where she earned her BA in Education.  Rachel married her husband, Rabbi Drew Kaplan in August, 2007.
Rachel brings experience, an impressive track record from Beach Hillel, and great warmth to Cincinnati.  She is thrilled to be moving to Cincinnati with her husband and 4 children, and leading our Hillel on our continued journey to excellence!
Pronouns: She, Her, & Hers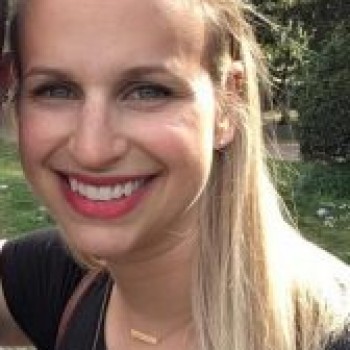 Ann Weinstein- Development Director
Ann Weinstein was born and raised in Columbus, Ohio and attended Miami University for a Bachelor's Degree in German and History. Ann worked as a Jewish Campus Service Corps (JCSC) Fellow at Oregon Hillel and then decided to go back to graduate school to become a teacher. After earning a Master's in Education at Ohio State University, she was a high school German teacher at Turpin High School in Cincinnati for three years.
Throughout her life, Ann attended Camp Wise, a Jewish overnight camp in northeastern Ohio, as both a camper and a staff member. In the summer of 2010, she met her husband at camp while he was attending as part of the Israeli delegation. As a result, Ann lived in Israel for four years with her husband and worked as a high school teacher.  She has had the pleasure of working for 2 years at Cincinnati Hillel as the Assistant Director and then moved into her role as Development Director. In her free time, Ann enjoys reading, watching reality TV, and being outside with her husband, her son and her dog, George. 
Pronouns: She, Her, & Hers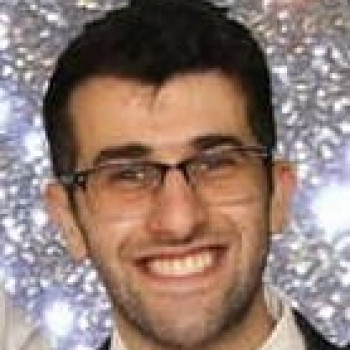 Jeffrey Silverstein – Director of Programming and Engagement
Jeffrey (or Jeff!) is a Cincinnati native and is thrilled to be back in his hometown to work with his beloved Bearcats! Jeff received his Bachelor's degree in Film Criticism and Theory from the University of Colorado Boulder. After undergrad, Jeffrey studied with Hebrew Union College in Jerusalem before moving to Atlanta to work with American Jewish Committee, running their young professionals program.
Jeffrey grew up attending Camp G.U.C.I., a Jewish overnight camp in Indianapolis. He continued his engagement with progressive Jewish camping by participating in the Netzer Olami Gap Year program after graduating high school. During that year, he also worked to co-found Project6Million, a Holocaust remembrance organization designed to turn education into action.
In his free time Jeff loves to play music with his friends, watch films, hike and exercise, and experience the comedy that is everyday life. He also enjoys his reputation as his family's dog whisperer!
Pronouns: He, Him, & His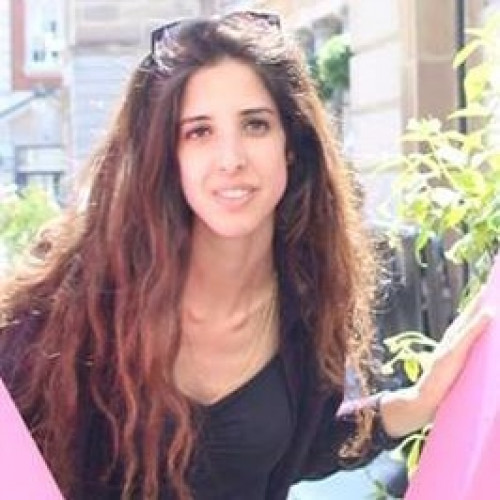 Inbar Martzini- Israel Fellow
Inbar was born in Ramat Gan, Israel. During high school, she was very active in the Israeli Scouts as a group leader and later served as a training coordinator.
In her army service, Inbar became a Hebrew teacher for immigrants coming to Israel and in the second year she became a commander in the Education Force. As a commander, she was responsible for the job of 25 soldiers who worked with teenagers from difficult backgrounds. Another part of her job was developing programs to encourage youngsters to join the IDF.
Most recently, Inbar graduated from Tel Aviv University with her Bachelor's degree in sociology and political science. As a student, she worked as an assistant to the logistics manager in The Center for Educational Technology while engaging as an event coordinator of the International "Buddies" program on campus. Later she worked in the Tel Aviv University student union as an External Affairs Coordinator, running programs and events such as International Week.
In her free time, Inbar enjoys exercising, photography, traveling, learning new languages and reading. 
Pronouns: she/her/hers
Leah Goldberg- Springboard Innovation Fellow
Leah was born and raised in Needham, Massachusetts. She graduated from the University of Vermont in May of 2018 with a degree in Parks, Recreation and Tourism. With an overwhelming love and passion for Travel, Leah spent her first post-grad year living and working in Rome, Italy for a Student Travel Company called Smart Trip. She spent her time in Rome meeting and working with study abroad students to give them the most memorable study abroad experience possible. Her work included guiding students throughout Italy and all around Europe! In addition to leading college students across Europe, Leah has spent the past three summers leading teen tour programs throughout North America.
Leah's passion for traveling the world first sparked when she went to Israel with her Jewish Sleep-away Camp (CYJ) for five weeks back in 2012. Israel's diverse landscape and abundance of culture opened Leah's eyes to how big and beautiful the world is, and being able to experience that with her Jewish friends was an experience like no other. Some of Leah's other hobbies include; skiing, photography, and eating bagels. Leah cannot wait to meet all of the students at the University of Cincinnati and help them to create lasting memories on campus!
Pronouns: she/her/hers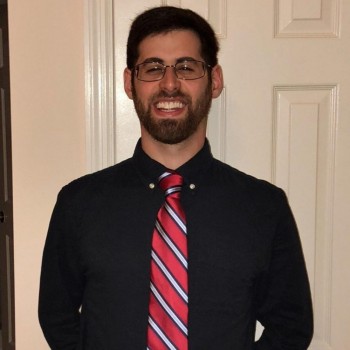 Michael Evers – Director of Cincy Internships
Michael Evers landed back in Cincinnati at Hillel after a few adventures and experiences along the way. He earned a Bachelor's in Political Science, specializing in Political Theory, from DePaul University in Chicago. He also served as a Workum Intern at the Jewish Federation while in school and then studied abroad in Israel on a MASA program after graduating.
Since then he's been back stateside, serving as a Repair the World Fellow in Detroit, studying at Mechon Hadar in New York City, and most recently, worked on local issue campaigns here in Cincinnati.
This isn't his first time at Hillel – Michael previously worked in Metro Detroit – but it is his first-time as the Director of Cincy Internships! He's looking forward to building on the great programming happening here in Cincinnati for college students and young adults, while helping students secure the internships and real-world experiences that advance their careers, sense of community and Jewish experiences.
Stop by the office to ask him about opportunities in town, introduce yourself or just share a joke.
Pronouns: He, Him, & His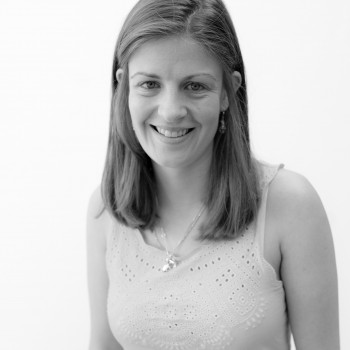 Natalie Shribman – HUC Rabbinic Intern
Natalie is beginning her fifth and final  year of rabbinical school this coming fall at Hebrew Union College. As a rabbinic student, Natalie has spent time in Jerusalem, Lithuania, Crimea, Canada, and Buenos Aires building and aiding the Jewish communities in their respective countries. In addition, Natalie was the student rabbi for communities in Columbus, Indiana, Marion, Ohio, Jefferson City, Missouri, and Augusta, Maine. As a second and third year rabbinical student, Natalie served as the director of Kids4Peace, a day camp in Cincinnati that brings together Jewish, Christian, and Muslim middle school students.  This past year, she completed a unit of clinical and pastoral care, visiting patients at Jewish Hospital, Christ Hospital and the Univ of Cincinnati Hospital, in addition to leading services for Seasons retirement home.
Natalie grew up in Pittsburgh. She is the daughter of an interfaith family with a Catholic mother and a Jewish father, and has always been interested in pushing interfaith relations and equality. She graduated from Bates College in Maine in 2014 with degrees in Religious Studies and Philosophy. Throughout her time at Bates College, she was an employee of the Multifaith Chaplaincy, leading services and bringing people of all religions and faiths together. During Natalie's junior year of college, she studied abroad in Jerusalem at Hebrew University exploring Jewish Israelis' perceptions of Reform Jews, inspiring her to write her college thesis on this topic. Since Natalie finished high school, she has worked as a counselor at Camp Tanamakoon, an all girls canoe-tripping camp in Ontario, empowering and giving girls of all ages confidence and motivation to pursue their dreams.
Natalie is thrilled and excited to work with Cincinnati Hillel this year!
Pronouns: she/her/hers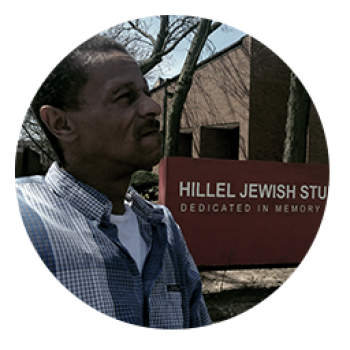 James Lovett – Building Maintenance
James has been expertly taking care of Hillel's building for over 20 years! If it weren't for him, the building would not look as great as it does, nor would we be able to find anything on our own. James was born and raised right here in Cincinnati and also has a son named Isaiah.