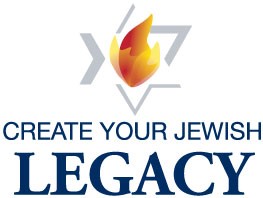 A legacy gift may be the most important gift you ever make…
Remember Cincinnati Hillel and the Jewish community in your will, or as a beneficiary of your retirement plan or life insurance policy.
Legacy Donors Henry and Diana Fenichel:
The Fenichels are a true Hillel family. Henry and Diana met at the Brooklyn College Hillel Foundation. Both served as student officers of the organization.
They were married after graduation, while Henry was studying for his PhD at Rutgers University. Henry joined the physics department at UC in 1965. Since then, the Fenichels have been active supporters of Cincinnati Hillel, including serving on the Board.
Debbie, one of their two daughters, was a Workum Fellow at Cincinnati Hillel during the summer of 1989. In 1994, on a Passover break from studying for a graduate degree at the University of Toronto, she stopped off at Cincinnati Hillel for a Passover lunch and met her future husband there.
Henry has observed that "College years are a pivotal time in a student's life. Hillel serves as an oasis on campus which helps maintain and reinforce Jewish Identity. Our family has been fortunate to be affiliated with Hillel and wish to insure its continuation for future generations."
Henry and Diana Fenichel
Cincinnati Hillel Legacy Donors
Cathy and Larry Alter
Anonymous
Marcie and Nathan Bachrach
Sarah and Richard Behrman
Max Bleich
Susan Brenner and Steve Mombach
Cindy (z"l) and David Cohen
Lisa and David Crawford
Michael Dattner
Marguerite and Leonard Feibelman (z"l)
Diana and Henry Fenichel
Gail and Richard Friedman
Bob Frohman
Suzy Marcus Goldberg and Bill Goldberg
Kathy and Jeffrey Goldenberg
Carrie and Ken Goldhoff
Arnold Hanish/Carol Socol
Paula and Seth Harlan
Lara Danziger Isakov and Ronnen Isakov
Patricia and Scott Joseph
Hagit Caspi and Ethan Katz
Ryan Kun
Claire and Matthew Lee
Rick Lefton and Betsy Singer Lefton
Robert I. Lemlich (z"l)
Deborah Levin
Michael Levy
Ethan Litvin
Samuel J. Mantel, Jr. (z"l)
Karen and Stewart Martin
Bryna and Greg Miller
Morgan Miller
Shirley and Michael Mills
Brett Musick
Carol and Larry Neuman
Nina and Edward Paul
Julie and Steven Pentelnik
Susan and Jay (z"l) Price
Haviva and Marc Randolph
Elaine and Marvin Rosenberg
Alex Ryb
Ronna and Ben Schneider
Randy Slovin
Sharon and Walter Spiegel
Garrett Steinbuch
Debra and Michael Steinbuch
Sharon Stern
Josephine Stillpass
Hagit Limor Sunberg
Alyse Weinstein
Nancy and David Wolf
Laurel and Barry Wolfson
Andi Levenson Young and Scott Young