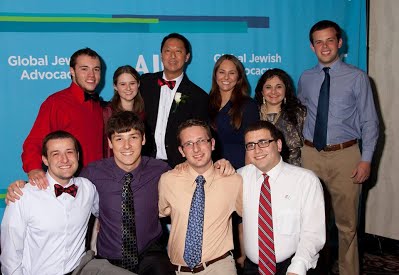 Your generous tax-deductible donation will enable us to enrich the lives of these students so that they may enrich the Jewish people and the world.
Money donated supports programs at the University of Cincinnati, Xavier University, Northern Kentucky University, Cincinnati State and College of Mount St. Joseph.
Please mail checks to:
Hillel Jewish Student Center
Rose Warner House
2615 Clifton Ave
Cincinnati, OH 45220
There are many ways to contribute to Hillel including Corporate Matching, Stocks and Transfers as well as Artifact Dedication and Tributes. For more information contact Rachel Kaplan, Executive Director at rachel@hillelcincinnati.org.
Hillel depends on the Annual Campaign to meet its operating needs every year. It is key to sustaining excellence, both in Jewish programming and supporting our fine facility. Annual Campaign dollars are unrestricted and can be used where needs and priorities are greatest. The Board of Trustees determines with the staff the priority needs of Hillel and allocates dollars to everything from staff salaries to program expenses to daily operating needs. The Annual Campaign is an effort of parents, alumni, community members and friends. Every member of the Greater Cincinnati Jewish community is asked to make the Cincinnati Hillel a philanthropic priority and to give generously.