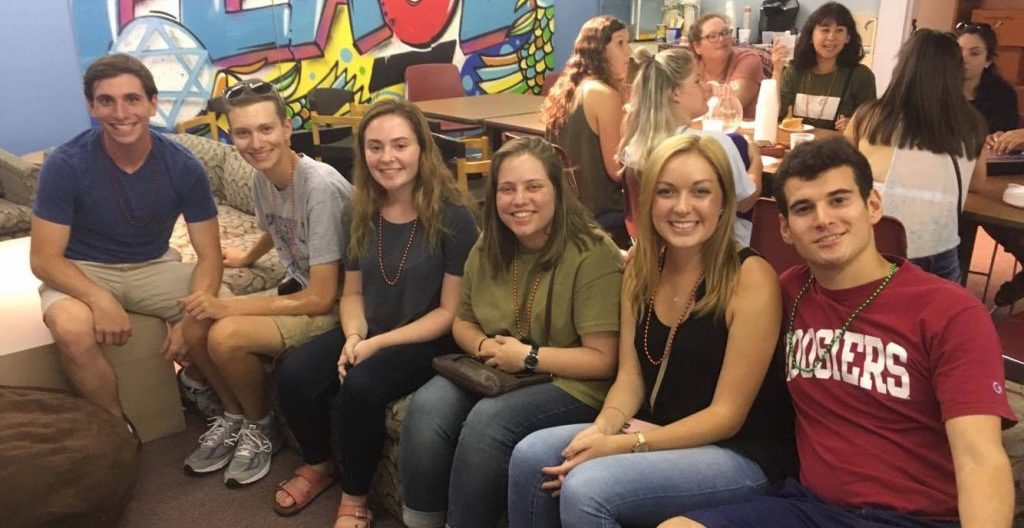 Covid-19 Update
For the health & safety of our students, staff and community we regrettably suspended all in person programs and building activities effective March 12, 2020. Our building and business office will remain closed throughout the summer.
Our Staff are still working remotely and are continuing to create engaging programs and learning opportunities for our student community.
While questions remain regarding what our campus will look like for the Fall semester, be assured that Hillel is working hard to plan for any eventuality with the health and safety of our students and staff at the forefront of our minds.
Please check our Facebook page here for updates regarding programs and plans for the fall semester.
Wishing you health and safety during this difficult time on behalf of the entire Cincinnati Hillel community!
Mazal Tov to the recipients of our 2018-19 Student Leadership Awards:
Ruach Award for personal leadership and spirit: Hannah Power
Straight Street Award for dedication to our Hillel House: Spencer Mandell
Shirley M. Lutchin Award for outstanding service to the Jewish community and campus: Elliot Draznin
The Hillel Honor Key for a graduating senior who has demonstrated dedication to Hillel and who has left a lasting impact on the community: Alyse Weinstein
The Elaine Rosenberg Bridge Builder Award for building bridges with other communities on campus: Bashir Emlemdi